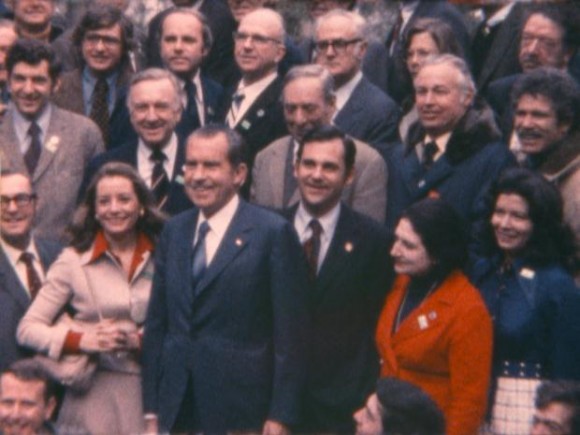 Even home movies have their own conventions: Kids running in the backyard; teenagers jumping in the pool; adults lounging on armchairs, smilingly awkwardly into the camera. But in Penny Lane and Brian Frye's Our Nixon, one of several documentaries at this year's New Directors/New Films series in New York that focuses on tight-knit communities, those conventions play out within our national history, with the larger-than-life characters of the Nixon Presidency looking like family members in their own amateur film gone awry.
Put together from some 30 hours of Super-8 footage and shot by high-ranking Nixon aides H.R. ("Bob") Haldeman, John Ehrlichman, and Dwight Chapin, the film at first presents a fun-loving group of young aspiring politicos, hanging out at the beach, touring China, and generally having a gay old time. A light-hearted introductory credit sequence featuring the upbeat 1979 song "They Don't Know About Us" highlights the contrast between the tricky "Dick" Nixon that we know and the rosy view of their Nixon, a man with a reasoned plan for the future of the country—one that doesn't involve homosexuals or "All in the Family."
There is something funny about viewing the pivotal moments of Nixon's presidency—the Apollo moon landing, his landmark China visit, the escalation of Vietnam, the Watergate affair—via these handheld Super-8 images. The format's warm, earthy hues and overriding sense of nostalgia, which often suggest bygone eras and innocence lost, hint here at an even greater feeling of loss and disillusionment.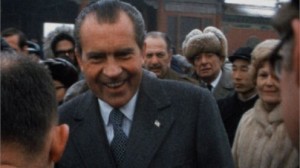 Yet for its biggest shocks, Our Nixon relies less on Super 8 imagery than Nixon's famous and already familiar audio recordings. In a call with Bob Haldeman that takes place after the president, in a self-protective ploy, has forced his most trusted yes-man to quit, the conversation reveals just how screwed up and insecure Nixon was, seeking further praise and reassurances from the confidante he has completely betrayed.
While much of the newly discovered footage is either mundane (birds gathering outside White House windows) or merely illustrative (we see shots from inside a plane to illustrate a plane ride), the Super-8 material heightens the ironies of the old-fashioned, 1950s-groomed Nixon White House, with its crew cuts, dress shirts and backyards, fending off the imminent invasion of hippies and radicals, and its dark flipside of paranoia, back-stabbing, and dysfunction.
Actor-turned-director Sarah Polley's autobiographical Stories We Tell, which is also screening in New Directors/New Films, also uses Super-8mm celluloid to surprising effect. As I've written about before, the movie interrogates the veracity we associate with the small-gauge format as a way to question memory itself. Polley also suggests that Super 8—which is used throughout the film to represent her parents' younger lives—is no more a valid expression of the past as one person's memories of an event are truer than anyone else's. Indeed, the film makes the point that the stories we tell ourselves, and each other, should never be taken at face value. Nixon's staffers would probably agree.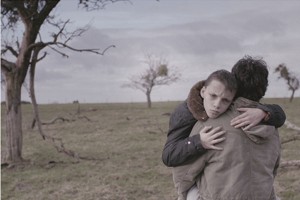 Another tale of a fractured family, Anton's Right Here, is also comprised of home movies, of a sort. Shot over six years by Russian film critic Lyubov Arkus and her videographer Alisher Khamidkhodzhaev, the film chronicles the moving story of an autistic teenager named Anton Kharitonov. With a mother dying of cancer and a father who is largely absent, Anton soon finds himself on his own, passing through a variety of institutions and residences, helped along the way by the filmmakers, who become more intimately involved with the young boy's fate. Depending on the kind of care he receives, Anton adapts in vastly different ways, transforming into a listless, repetitive, unsmiling drone when he's put in a massive hospital-like facility, or a carefree, creative and beaming young man when taken to a special outdoor camp for people with disabilities.
Refreshingly, the film does not over-sentimentalize or simplify the experience of its disabled protagonist. Though Anton appears in nearly every frame of the movie, he also remains somewhat distant from the camera's penetrating gaze. The viewer is not unlike Arkus, who wants to get close to Anton and understand him, but can't ever truly comprehend what's going on inside his head. "Anton's right here," he says repeatedly throughout the film as a kind of existential reaffirmation. But it's never certain what exactly constitutes his presence.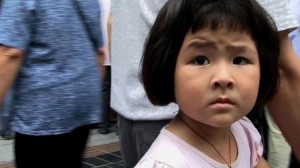 And lastly, Libbie D. Cohn and J.P. Sniadecki's People's Park is like another elaborately staged home movie, focusing on the teeming "family" that gathers on a summer's day in China's People's Park in Chengdu. While the experimental 75-minute single-shot movie eventually wears out its welcome, it's memorable for the humanity that's captured, starting with waltzing couples and traversing to random acts of karaoke singing and tea-drinking, and culminating with the most dexterous elderly dirty dancers ever captured on screen. As the camera rolls past in one slow, continuous motion, many rosy-faced adults and children smile and wave at the camera as in so many family videos. While People's Park may be a "meditation on cinematic time and space," as film catalogues describe it, it's also, more simply, an intimate and pedestrian film about a walk in the park.
Anthony Kaufman has written about films and the film industry for The New York Times, The Los Angeles Times, The Chicago Tribune, The Village Voice, and Slate. He is currently a regular contributor to Variety, The Wall Street Journal Online, Filmmaker Magazine, The Utne Reader, and writes the ReelPolitik blog for Indiewire.com.