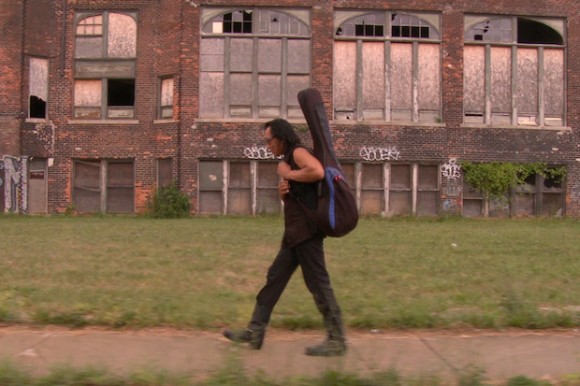 With the robust releases last weekend of Ai Weiwei: Never Sorry and Searching for Sugar Man, along with the ongoing limited runs of such widely heralded films as Planet of Snail, The Imposter, The Queen of Versailles, The Island President, 5 Broken Cameras, The Invisible War, This is Not a Film, and Jiro Dreams of Sushi, it would seem that nonfiction films have become a steady staple of the art-house movie-going experience. Finally.
The profile of theatrically-released documentaries has ebbed and flowed over the years, peaking in the early to mid-2000s with such breakthroughs as Winged Migration, Super Size Me, Fahrenheit 9/11, March of the Penguins, and An Inconvenient Truth, then trailing off in 2007-2008, and then bouncing back in 2009 until now, with a steady stream of crossover hits, including Food, Inc, Waiting for Superman, Inside Job, Cave of Forgotten Dreams, and Buck.
Sadly, however, discrimination still exists in the marketplace towards documentaries—the once dreaded "D" word that marketers dared not speak. (In 1988, Harvey Weinstein famously went out of his way to promote Errol Morris' The Thin Blue Line as a nonfiction mystery, "scarier than Nightmare on Elm Street.")
But these days, when "reality" is a common trope across most of our popular media entertainments; when Katy Perry, Justin Bieber and chimpanzees can make tens of millions of dollars at the box office showing off their real-life experiences; when the worst kept secret at the Sundance Film Festival is how documentaries are, by and large, superior to the narratives, isn't it time to throw out the old-fashioned meme that docs are somehow inferior?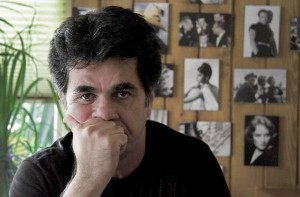 Critics, at least, appear ready to put that myth to rest. According to review aggregation sites Rotten Tomatoes and Metacritic, documentaries consistently rank among the best-reviewed movies of the year. According to Metacritic, Jafar Panahi's filmmaker self-portrait This is Not a Film currently tops 2012, while Rotten Tomatoes ranks The Invisible War and Planet of Snail with perfect 100% ratings, followed closely behind by Jiro Dreams of Sushi, The Island President (each with 98%) and The Imposter (97%). Of course these movies shouldn't be reduced to mere numerical scores, but there's no disputing the films are pretty darn great.
Last weekend's new releases Ai Weiwei: Never Sorry and Searching for Sugar Man are the latest testaments to the strength of the form. They are informative and entertaining­­—as compelling as any narrative indie feature—and should remain in theaters throughout the rest of the summer. (Each earned solid $9,000-plus per-theater averages in their opening weekends). They are the kinds of documentaries that hit the art-house audience's sweet spot, splitting their screen time between hot-button politics, narrative thrills, and even some humor.
While Ai Weiwei might seem to be just another celebrity portrait, Alison Klayman's doc shows China's most celebrated art-star as both a stirring symbol of antiauthoritarianism and a charismatic, irreverent prankster. (He often takes to Twitter, delivering one-liners with a combo of perfect comic timing and poetic justice.) The film does track several of Ai's creative projects, but it's also a tense story of an individual's steadfast battle against police abuse, government injustice and state surveillance.
Though not as overtly agenda-driven, Malik Bendjelloul's Searching For Sugar Man is affecting and continually surprising. The winner of 2012's Sundance Audience Award, it revolves around a forgotten Bob Dylan-esque figure from the seventies named Rodriguez. The film subtly chronicles not only the racism that undoubtedly prevented the Latino musician from attaining pop fame in the U.S., but the heroic rock-star status he unexpectedly found in South Africa during its Apartheid years. While songs like "Establishment Blues" became protest anthems for South Africa's white counterculture, he contently toiled away as a laborer in a crumbling Detroit, completely unaware of his role in a resistance movement half way around the globe.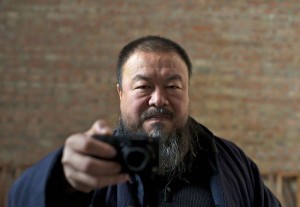 Documentaries have always been saddled with the notion that they are out to teach the audience something. While this, in and of itself, isn't necessarily a bad thing, what makes Ai Weiwei: Never Sorry and Searching for Sugarman—and a host of other recent docs—so terrific is that they tell us something about the world without being didactic. They do educate us, in this case, about the injustices of oppressive regimes, about possibilities for effective protest and resistance, about the power of art and music. But they do so in consistently enjoyable and captivating ways.
Primarily, they have great characters: Ai Weiwei, that rotund, ever-Tweeting teddy bear of a provocateur, and Rodriquez, a lanky, beautifully humble and idiosyncratic person who you can't help but root for. These are people whose inspirational lives are worth watching on the big (or small) screen. They're also more talented, complex and magnetic than most of the characters in the fiction films we see, whether its egoistic superheroes saving the world or British sexagenarians coming-of-age in India. So why, in terms of our movie-going preferences, do docs still receive second billing?
It's an age-old prejudice that we can only hope is sloughing away. Particularly with the continued output of stalwart documentaries made each year—whether it's recent greats Exit Through The Gift Shop, The Interrupters, and Marwencol, or this year's stellar crop—the evidence is there: It's time for audiences to wise up.
Anthony Kaufman has written about films and the film industry for The New York Times, The Los Angeles Times, The Chicago Tribune, The Village Voice, and Slate. He is currently a regular contributor to Variety, The Wall Street Journal Online, Filmmaker Magazine, The Utne Reader, and writes the ReelPolitik blog for Indiewire.com.