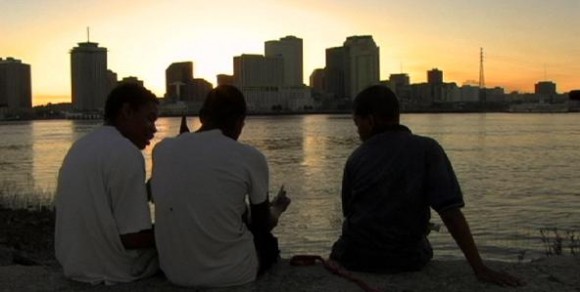 The beautifully handcrafted, observational documentaries Tchoupitoulas and Only the Young (both open in theaters this Friday from Oscilloscope Laboratories) share a common fascination with coming-of-age in America's outlands. Favorites along the festival circuit, and at the Cinema Eye Honors, for which each film has received multiple nominations, the films were made by newbie directing teams: sophomore helmers Bill and Turner Ross (following 45365), and first-timers Jason Tippet and Elizabeth Mims, respectively.
If that weren't enough for a trend piece—see the recent New York Times feature—the movies also share a laid-back narrative trajectory, following their young characters in a loose and intimate way while foregrounding cinematic technique. From Tchoupitoulas's dreamy shots of a fog-shrouded New Orleans at dawn to Only the Young's slow-motion images of skateboarders gracefully soaring arcs above the sun-baked California asphalt, the films emphasize mood over story, setting over issues. But given the social and economic circumstances of the characters' milieus, perhaps the films should have paid closer attention to those circumstances.
Tchoupitoulas follows three African American brothers from the poor side of the Mississippi river who take a ferry ride into the bacchanalia of New Orleans. The first image in the film is of the youngest—wide-eyed, sweet-faced William—riding a merry-go-round. His contemplative voice-over, in which he speaks about his dreams and fears—recalling Terrence Malick's Days of Heaven—guides the film. When the boys miss the last ferryboat back home they become stranded, in the best possible way, forced to wander the vibrant streets of New Orleans at night.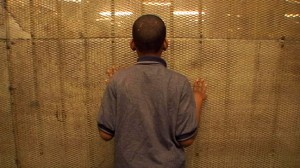 Intermittently throughout the film the filmmakers turn away from the boys to focus on the entertainers and entertainments that the kids presumably encountered: strippers, drag performers, rappers, bluesmen, and an exquisitely edited fire-breathing sequence. These moments help paint a vivid portrait of New Orleans nightlife. Along with such diversions, there are also several impressionistic interludes filled with blurry, abstracted lights going in and out of focus, while a tinkling of bells is audible on the soundtrack. This further captures the spirit of William's fairytale-like journey into this new world of debauchery. But while William's face, expressive and full of joy, resonates more than any other aspect of the film's city symphony, he remains vague as a person. Would this adventure had been more memorable if we learned more about William's home life; if, rather than mumbled hopes, we got to hear about his parents, his school, or his hometown?
Not unlike Beasts of the Southern Wild, the year's other bayou tale, our view of the characters' poverty-stricken background is pushed aside by the filmmakers' forays into magical realism. This may be intentional, but it misses an opportunity to more directly comment on the sharp racial and class divisions that define New Orleans. That's not to say it doesn't exist in the film: At one point, William and his fellow hungry brothers, looking like street urchins out of a Dickens novel, stand outside a shop window, staring enviously upon a man making a pizza.
But there seems to be little awareness of the politically loaded juxtaposition of these three black boys in a sea of privileged white revelers. And when the film moves away from the boys to include a quasi-African half-nude dance from a black woman stage-named the "Black Pearl," the scene demands some degree of inquiry rather than functioning as just one more stop on a road of exotic performances.
Tchoupitoulas ends on a note of melancholy that, in fact, may point to a more substantial statement about how William and his brothers—part of an invisible class in America—could easily be washed away and no one would notice. Though filled with beautiful imagery and wistful storytelling, Tchoupitoulas' subtle approach risks ignoring the dire realities that linger beneath the film's dreamy surface.
In a similar way, Only the Young offers an evocative and superbly shot portrait of disenfranchised and innocent youth. Set in Santa Clarita, California, a dilapidated desert town that has seen better days, the film follows three amiable teenagers over the course of more than a year. Two best-buddies, Garrison, a handsome brown-haired misfit, and buzz-cut Kevin ("I'm kind of awkward"), spend their time skateboarding and experiencing the standard stuff of teen angst, most of it revolving around Skye, their headstrong and charismatic third wheel, who is initially Garrison's platonic girlfriend. But things, as they often do at this age, get more complicated.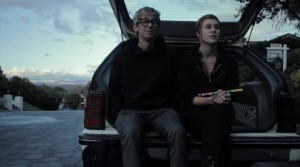 Against a backdrop of love triangles and skating exploits (plunging into pools, no less), the film also conveys the depressed economic conditions of the surroundings. Early on, for example, Garrison takes Skye to an abandoned miniature golf course, where they sit atop an arch. "It used to be a waterfall," he says. "Now it's just a fall." Skye experiences even greater uncertainty when she discovers she's losing the home she's been sharing with her grandfather. This on top of the fact that her father is in jail, and her mother may be dead. These are trying circumstances, to be sure, and though later in the film Skye breaks down under such pressures, none of it seems that dire because the tone of the film makes everything seem just peachy. Like its characters, Only the Young holds fast to its naiveté.
The teens also happen to be deeply Christian, an issue that comes and goes throughout. It's refreshing that the filmmakers present these religious attitudes in a nonjudgmental way, but Skye and Garrison's faith in Jesus influences their lives in ways far more sinister than how the movie conveys them. When, for example, Garrison briefly hooks up with "a hip-hop dancing liberal," as Skye calls her, and the community retaliates against this "crooked" outside influence by pushing for separation, everyone seems to readily accept it. Even the "punk-rock" Garrison admits, "I'd rather listen to them because they're wiser than us, obviously." Yet these intimations of oppressiveness and insularity exist only on the farthest fringes of the film. "That's how the Church rolls," says Skye, before Only the Young proceeds along its more sweet-natured path of growing up and moving on.
Like Tchoupitoulas, Only the Young has moments of beauty, vision and enormous sympathy for its endearing characters. This can be infectious and uplifting for viewers, so it should come as little surprise that the film has been celebrated. But the film also risks overlooking the greater social circumstances in which these people live.
Perhaps it's unfair to demand a more critical, or even more cynical perspective, from two movies that are defined by their congenial worldviews. But when these worlds are embroiled in problems of race, religion and class, only hinting at these issues may not be enough.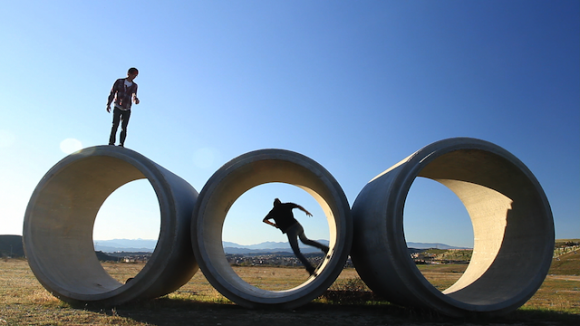 Anthony Kaufman has written about films and the film industry for The New York Times, The Los Angeles Times, The Chicago Tribune, The Village Voice, and Slate. He is currently a regular contributor to Variety, The Wall Street Journal Online, Filmmaker Magazine, The Utne Reader, and writes the ReelPolitik blog for Indiewire.com.