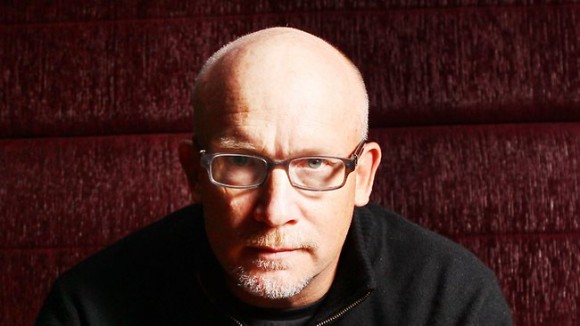 There is no documentary filmmaker working today who's as prolific as Alex Gibney. Since his 2005 Oscar nominee Enron: The Smartest Guys in the Room, Gibney has made at least one feature film per year. If you include shorter docs (such as his sumo wrestling segment "Pure Corruption" in 2010′s Freakonomics), Gibney's grand total for the past eight years amounts to a whopping 15 completed documentaries, including his latest, We Steal Secrets: The Story of Wikileaks, which opens this week.
While a good deal of credit for Gibney's prodigious and professional output should be given to his crack team of editors, namely Alison Ellwood (who edited Enron, Gonzo: The Life and Work of Dr. Hunter S. Thompson, Casino Jack and the United States of Money, My Trip to Al-Aqaeda, Magic Trip and Catching Hell), Sloane Klevin (Mea Maxima Culpa, Freakonomics, Taxi to the Dark Side) and Andy Grieve (We Steal Secrets, the upcoming Lance Armstrong: The Road Back), the fact is that the New York born director has become the biggest force in nonfiction since Ken Burns and Michael Moore.
The references are apt. Over his 30-year career, Gibney has approached his documentary work with a combination of Burn's investigative thoroughness and Moore's moral outrage. (Arguably, Burns' recent The Central Park Five felt more like a Gibney production than any of Burns's previous work.) But Gibney has become a docu-auteur in his own right, with a recognizable sensibility that is his own. While there have been some lighter 1960s-set countercultural digressions (Gonzo, Magic Trip), the Gibney documentary is a mostly stern and reflective affair, often employing Gibney's own serious voice-over narration, and targeting instances of corruption and the human failings that drive it. Jack Abramoff, Elliot Spitzer, and Lance Armstrong are all perfect Gibney subjects.
You can see Gibney's interest in the scandalous acts that men do—and yes, it's always testosterone-fueled—all the way back in his first film, 1979′s The Ruling Classroom. Though made well before the docs that would make Gibney famous, this 1-hour black-and-white low-fi video production made with Peter Bull (Follow the Money) was a perfect encapsulation of his pet themes.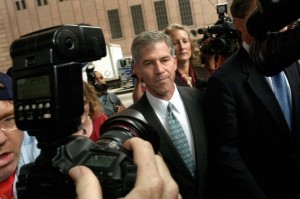 A chronicle of middle-schoolers who participate in a simulation of American society and government, The Ruling Classroom quickly descends into a story of bribery, libel and paranoia. In one sequence, a feathery-haired teen who has taken on the role of a predatory and corrupt company executive, admits with a grin, "You think we're going to do something in front of the camera that's going to be held against us in a court of law?" Twenty years later, the boy could easily have become a Kenneth Lay or Jeffrey Skilling, the infamous corporate fraudsters of Enron: The Smartest Guys in the Room.
With Enron, Gibney would solidify the style that has become his hallmark: a litany of well-composed and articulate talking heads; a cavalcade of archival material as well as more illustrative clips and pop music cues, deployed with irony or to pep up the facts (such as an image of a motorcycle high-flying stunt to show the company's rise and fall, or the use of The Cardigan's "Lovefool," with its "fool me" lyrics to suggest Enron's trickery)—all of it offered with just a hint of sensationalism. This may be the key ingredient to Gibney's success—flirting with the exploitative. Whether via the prostitute at the center of Client #9 or gory images of torture and corpses in Taxi to the Dark Side, Gibney often pulls away just in time before his treatment of the subject matter becomes too lurid.
In his latest film, We Steal Secrets: The Story of Wikileaks, Gibney once again treads a fine line between serious journalism and sexed-up storytelling, offering both a penetrating critique of the way that powerful people protect their secrets, be they in the U.S. government or its most famous whistleblower, Julian Assange, as well as more salacious revelations about the sexuality of the characters involved.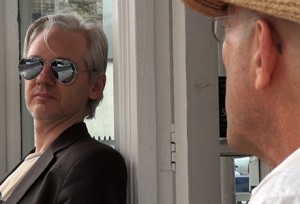 Is it important to the story of Wikileaks that Bradley Manning, the U.S. private who leaked massive amounts of data to Assange's organization, wishes that he was a woman? Maybe not, but Gibney makes Manning a primary subject of the film as much as Assange, possibly because his personal story adds a bit of the risqué to a story that is oftentimes wonky. Also fitting neatly into Gibney's fixations, the documentary plays up the Swedish rape allegations against Assange, including a series of tabloid news headlines about the case and nabbing an interview with one of his female accusers. But just when you think the film is getting tawdry, Gibney squashes the sex scandal conspiracies to reveal that the case is fairly banal, having less to do with C.I.A.-linked femme fatales and more to do with nonconsensual intercourse and a lack of condoms.
Ultimately, the greatest strength of the film is its complexity: It manages to both admire and admonish Assange, celebrating his bold and scrappy political activism while blaming the man's hubris for his organization's downfall.
Perhaps Gibney sees in Assange a reflection of himself: a man dedicated to exposing wrongdoing in the most powerful organizations and bringing them down to size. And like Assange, Gibney's ego has gotten in his way at times, particularly when his own righteous or sardonic voice-over undermines the inherent power that already exists in the interrogation and presentation of his subjects.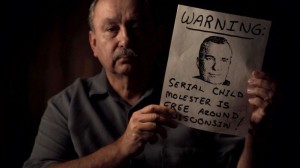 Despite Gibney's occasional smugness, the end results can be strong. Last year's Mea Maxima Culpa: Silence in the House of God, for example, may be his most powerful film to date. The movie balances the stories of deaf men who were sexually abused as children by their priest with a wider, investigative expose about corruption in the Catholic Church. While calling out the Vatican for its conspiratorial ways is typical of Gibney's indignation, the sensitivity with which he portrays those who were abused—all of them now grown up but still grappling with their victimization—achieves an intimacy and poignancy that is rare in the director's work.
While we can always appreciate another scrupulous muckraker, as Gibney has proven himself to be, it's an open question as to whether he'll be able to build upon that remarkable film by also proving adept at capturing the human spirit and its struggles.
Anthony Kaufman has written about films and the film industry for The New York Times, The Los Angeles Times, The Chicago Tribune, The Village Voice, and Slate. He is currently a regular contributor to Variety, The Wall Street Journal Online, Filmmaker Magazine, The Utne Reader, and writes the ReelPolitik blog for Indiewire.com.