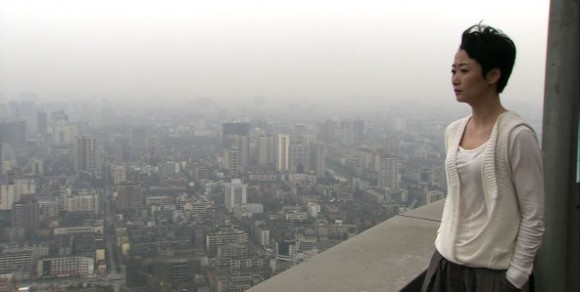 China's New Documentary Movement—which has its own acronym "NDM"—is not exactly new. It's been around for 25 years, in fact. Nor is it a coherent movement, per se: many of the practitioners work independent from one another, and their styles and methods have shifted over time. But for nonfiction connoisseurs, particularly in the U.S. where the films are hardly known outside of scholarly and intellectual circles, NDM serves as a convenient way of bracketing one of the most auspicious and aesthetically daring outpourings of documentary films in recent memory.
This week the Museum of Modern Art kicks off "Chinese Realities/Documentary Visions," a wide-ranging collection of nearly 30 Chinese films connected to the NDM. The series spans early works such as Wu Wenguang's loosely shot, long-take cinema verité landmark Bumming in Beijing: The Last Dreamers (1990)—one of the founding films of the NDM—and Wang Bing's epic Tie Xi Qu: West of the Tracks (recently ranked #139 in Sight & Sound's poll of the Top 250 Films of all time), as well as more recent and more stylized docu-fiction hybrids as Jia Zhang-ke's 24 City (2008) and Ying Liang's series highlight When Night Falls (2012).
Given the content of the films in the MoMA series, it's easy to see the NDM within the context of China's recent and singularly seismic shifts, from Communist-era industrialization to a 21st century global capitalism on steroids. Furthermore it's tempting to suggest that these films express a hunger for more truthful depictions of reality in contrast to state sanctioned cover-ups and propaganda, particularly in the years leading up to and after Tiananmen Square. But according to scholars of the NDM, complex institutional factors have also led to a shift towards independent, socially aware filmmaking—factors such as the decentralization and deregulation of the TV industry as well as an increase in media outlets. With this lurching forward into the techno-consumerist age, a greater space has opened up for critique and reexamination. This extends to both the films' differing approaches to "reality" as well as to what these changes have wrought upon their subjects, the once industrious citizens of Mao's China who are now unemployed, alienated and disenfranchised.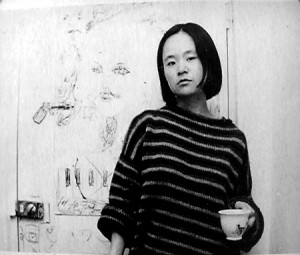 Bumming in Beijing, for instance, focuses on artists living in a commune on the outskirts of Beijing, who according to Chris Berry, author of "The New Chinese Documentary Movement: For the Public Record," are dropouts, an identity and phenomenon "that was only becoming possible in the People's Republic with the development of a nonstate sector in the 1980s." Like the filmmakers who were also operating without State safety nets, these artists may have been newly liberated but they were also significantly lost.
Likewise, Bi an's The Other Bank (1995), also playing at MoMA, concerns theater students who are trying to find their way in a daunting new economy. "Disillusion, cynicism or despair settled in," Berenice Reynaud writes in one of her seminal articles on the NDM, describing a widespread sense of social uprooting, displacement and unemployment. "In post-1989 China, these feelings are relatively new, the products of an unholy mixture between a decaying socialism and an unchecked market economy."
Wang Bing's West of the Tracks, a monumental work of the NDM that runs over 9 hours and is split into 3 pars, also examines the harrowing effects of global capitalism on the country's workforce. If you think Detroit is bad, the area of Tie Xi Qu, once the heart of state-run factories, is now a crumbling urban wasteland, with once great locomotives, the drivers of the industry, on tracks that go seemingly nowhere.
By dedicating so much time and attention to the urban detritus, and to struggling workers with no place to go, Wang foregrounds what has been lost, and attempts to recover a history that China has been quick to forget. As Chris Fujiwara writes, "When history changes course, what happens to those who are stuck on a previously determined route whose destination lies somewhere off to the side of what is decreed to be, henceforth, history?"
Made five years later, Jia Zhang-Ke's 24 City treads similar terrain as Tracks. Documenting the dismantling of China's massive Factory 420, which is being transformed into a luxury high-rise apartment complex, the film is ostensibly a series of monologues with older obsolete workers, punctuated by powerful human tableaus and trenchant images, complicated by Jia's poetic and intriguing conflation of documentary and fiction.
Though many of the subjects are actual elderly veterans of Factory 420, one sequence features actress Joan Chen as a middle-aged former worker who recounts her storied history. And in the film's concluding chapter, which further reveals the strange disconnect of modern China with its past, a pretty young woman (played by Chinese starlet Zhao Tao) recounts how she abandoned the factory life of her parents for a job as a "shopper," traveling to the big city to buy brand name goods for rich people who don't want to lift a finger.
One of the stranger entries in "Chinese Realities," Cao Fei's i.Mirror (2007) also examines a younger Chinese generation as they try to grapple with the new China. But this short elegiac head-trip takes place entirely in the surreal world of the virtual reality game Second Life, where people's exotically created avatars appear just as lonely and dislocated as those in the real China.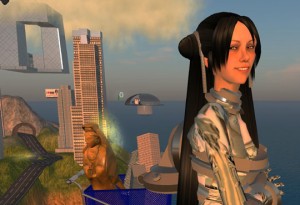 A highlight of the series, Ying Liang's precisely and exquisitely shot When Night Falls tells the story of the mother of a young man who was sentenced to death for the killing of six Shanghai police officers. But what distinguishes the film from others in the series is that it's mostly fiction, and stars actress An Nei as the stone-faced and traumatized Wang Jingmei. Though it doesn't address China's post-industrial crisis, it does take up questions of government injustice, albeit within legal and social systems. Through the quotidian tasks of Wang, who gets blocked at every turn—she gets locked out of her apartment, can't get a deaf tailor to change the zippers on her son's clothing into buttons, and can't get a local copy machine to work—it shows how laborious is the task of simply trying to survive in contemporary China.
When Night Falls also questions the role of the independent documentary filmmaker. At many points in the film, we see local activists trying to help Wang, including a videographer who asks "Can I film you?" The bereaved mother never responds, but it seems to go without saying that the documentarian goes along for her painful ride. Later, however, she can't take it, dispelling a faceless brood of supporters and calling out: "Who allows you to film?"
Richard Brody wrote about this sequence in write-up for the New Yorker earlier this year. He called attention to Liang's inclusion of the fleeing supporters' "harsh and poignant dialogue on the soundtrack, ('What's wrong with this society?' 'This case is relevant to the future of the People's Republic of China's legal system'), as if to highlight more intensely its universal import." But that's not how I read it. When Night Falls seems less expressly political than highly personal, with the "netizens" and advocates surrounding the sorrowful Wang not shown as some Brechtian chorus, but as a group of media and social activists out of touch with her suffering.
If documentary filmmakers are to capture what's going on in contemporary China, Ying and many of the NDM filmmakers seem to suggest, it's not by fixing on sociological, legal or economic issues, but rather by focusing on the human beings that are crippled by them.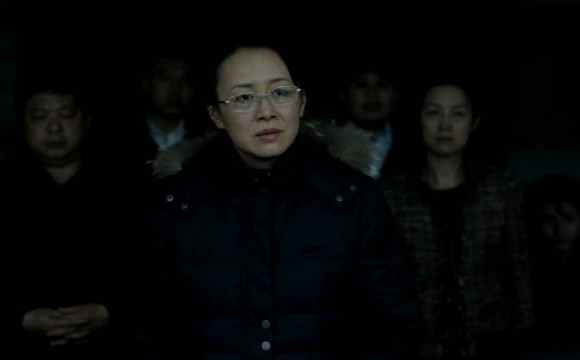 Anthony Kaufman has written about films and the film industry for The New York Times, The Los Angeles Times, The Chicago Tribune, The Village Voice, and Slate. He is currently a regular contributor to Variety, The Wall Street Journal Online, Filmmaker Magazine, The Utne Reader, and writes the ReelPolitik blog for Indiewire.com.