Lately a number of prominent film critics have trumpeted the prowess of American documentary filmmaking. The loudest of these, David Edelstein's lengthy springtime salvo "How Documentary Became the Most Exciting Kind of Filmmaking," argued the medium wasn't "just good for you these days." In fact, he wrote, "It's incredibly sexy." But Edelstein's story and much of the focus around the new "documentary renaissance" ignores the creative potency of foreign-made nonfiction. In Edelstein's entire 2,600-word story, he doesn't mention a single foreign documentary, only briefly name-checking French filmmaker Chris Marker.
The U.S. media's provincialism is nothing new, and clearly extends to the subset of film journalism, as well. At Sundance, year after year, critics rightfully crow about the superiority of the festival's American competition docs, but often short-change the festival's superb World Cinema documentaries. We can't entirely fault the press—at festivals, there's never enough time to see everything. But in the media's coverage of docs, there continues to be a gross under-appreciation of the innovation and artistry that thrives in docs from overseas.
To wit: one of the best films at this year's Sundance Film Festival sailed well under the radar of most reports. A Georgian filmmaker named Tinatin Gurchiani won the best director award in the World Doc competition for her feature debut, The Machine Which Makes Everything Disappear, an affecting portrait of the melancholic people of Gurchiani's native country. You might not know it, but the film is now getting a New York theatrical run this Friday courtesy of Icarus Films.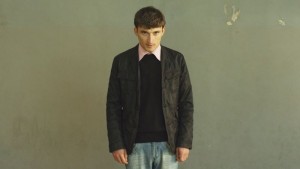 The Machine Which Makes Everything Disappear is one of the most intriguing and memorable docs of the year. Gurchiani put out a casting call for young adults, aged 15 to 23, and then recorded interviews of the auditions, as well as vignettes from the subject's everyday lives. A wide swath of individuals—male and female, younger and older (including one middle-aged man looking for a break in movies)—candidly respond to the questions posed by the unseen "casting director." Their answers reveal a collectively fractured national psyche, broken by post-Soviet economic chaos and war, and infused with ennui and disaffection.
Early on, a gothic-looking kohl-eyed beauty complains, "everything is tiresome"; towards the end, a bitter young man delivers a monologue that sounds as if it came straight out of the bowels of Dostoevsky. "I don't understand why people say life is beautiful… Why didn't anyone ask me if I wanted to sink into this mire called life?" he continues. "Maybe it would have been better if you were not born."
We also meet an online poker addict, a schoolgirl who wants to be a scientist, a young governor who is tied down to his aging town's inhabitants, and an aspiring actress who sets out to meet the mother who abandoned her as a child. Their eventual emotional confrontation comes like a jolt: it's raw and primal, and it's a moment you won't forget. (You can glimpse the young woman's uncontrollable sobs in the movie's trailer.)
But what distinguishes The Machine Which Makes Everything Disappear from most American documentaries is its lack of conventional structure, explanatory narrator or text. It also doesn't follow a traditional narrative arc—it doesn't build to a destination so much as unsuspectingly sneak up on you, its array of sadness and subtle strife like dots filling in a pointillist painting. Like another personal foreign favorite of mine, Ilian Metev's Bulgarian doc Sofia's Last Ambulance, which follows three paramedics on duty in the country's capital city, the themes of the film slowly take shape through our unfolding time with the characters. Or as The Stranger's Charles Mudede eloquently put it in a recent review of the film: "We watch all of these scenes drift across the screen in much the same way you watch autumn leaves that have been whipped up into the air by a sudden gust of wind. But by the third part of this film, you begin to feel the strong pull of a unifying meaning."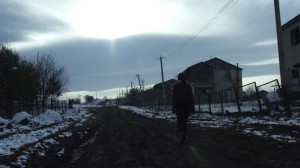 By contrast, how many American documentaries leave the audience contemplating what they're about? Some Yankee docs approach their subject as indirectly as Gurchiani's film, from regional, observational docs like last year's Tchoupitoulas and legacy works by veterans Alan Berliner and Ross McElwee, as well as movies like Leviathan, which come out of Harvard's more avant-garde Sensory Ethnography Lab. But perhaps as a result of greater demands put upon American doc-makers, who operate with less government support and within a more cutthroat distribution environment than many of their international colleagues, films like The Machine Which Makes Everything Disappear stands apart from most native cinema for the way it puts forwards a host of philosophical and psychological queries that can't be boiled down to a simple pitch. The title, by the way, comes from the question: "If you had a machine that could make anything disappear, what would you choose?" A girl's answer: "Myself."
This year's recently announced Toronto International Film Festival doc lineup further indicates the priorities of the mainstream documentary industry. Of the 22 films in the fest's global TIFF Docs section, only five are strictly foreign-made, and the vast majority of titles tackle extremely clear-cut subject matter. Filled with portraits of artists, musicians, entrepreneurs, politicians and activists, there is little in the program that suggests the same kind of beautiful open-ended ambiguity of a film like The Machine Which Makes Everything Disappear. (Though Midway, by Chris Jordan, an American photographer, gives us hope.)
Last year, Toronto hosted the World Premiere of The Act of Killing, which, though made by an American-born filmmaker, shares with The Machine a similar sense of WTF-ness in its surreal telling of former death-squad leaders in Indonesia reenacting their past crimes. These films don't spell out their agendas or carry through to a tragic or triumphant conclusion. They don't ask of their audiences to take action. Instead they simply, which is of course not simple at all, ask audiences to reflect on the suffering of the human soul.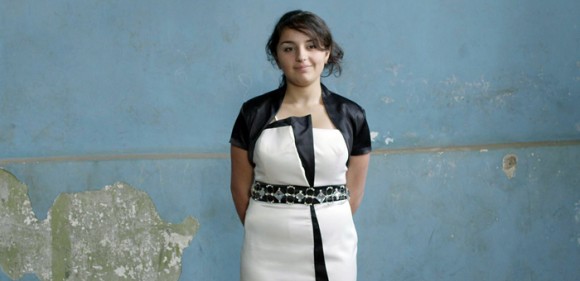 Anthony Kaufman has written about films and the film industry for The New York Times, The Los Angeles Times, The Chicago Tribune, The Village Voice, and Slate. He is currently a regular contributor to Variety, The Wall Street Journal Online, Filmmaker Magazine, The Utne Reader, and writes the ReelPolitik blog for Indiewire.com.