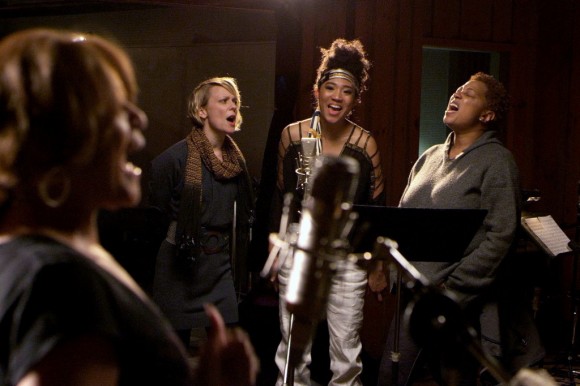 For the last five years, documentaries have surged at the U.S. box office. Even if you disregard the success of concert films (Justin Bieber, Katy Perry) and DisneyNature movies (Chimpanizee, African Cats), there has been a huge boost in ticket sales for docs. Top earning titles have included such usual suspects as 2016: Obama's America (which raked in $33.5 million), Michael Moore's Capitalism: A Love Story ($14.4 million), Waiting For 'Superman' ($6.4 million) and Food, Inc. ($4.4 million). As further evidence of the box office potential for big-screen nonfiction, there have been dozens of other docs that have earned well over a million dollars in theaters since 2008.
But this year ticket sales appear to be slipping.
2013 may be remembered as a turning point for the theatrically released documentary. No doubt, there have been hits: 20 Feet from Stardom, a rousing musically-driven film about back-up singers, is on track to gross $4 to $5 million; the Israeli Oscar nominee The Gatekeepers collected $2.4 million; and Blackfish has had a strong start after 5 weeks in release, taking in $1.38 million.
But this year has yet to bring the kind of movie that sparks debates around water-coolers or on cable news networks, compelling people to buy tickets. Blackfish was the most likely candidate. An activist rage against the machine of SeaWorld, the film is full of ire and damning evidence against the entertainment corporation and their mistreatment of orca whales. But while Blackfish has received plenty of mainstream news coverage, it has not propelled audiences to see it in theaters en masse. By comparison, after five weeks in release, 2009′s Food, Inc. averaged $3,100 per screen, with a $1.7 million gross, while last weekend Blackfish saw averages of just $1,969 per screen.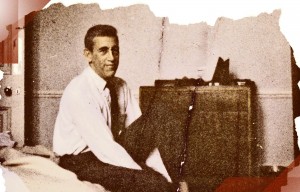 So far, only two docs have surpassed the $2 million mark this year—20 Feet From Stardom and The Gatekeepers—with another three making more than $1 million—Blackfish, Sarah Polley's lovely and smart Stories We Tell, and Girl Rising, which is about the oppression and empowerment of girls around the world. Judging from the rest of the films on the 2013 release calendar, there isn't much out there with the potential to break out on a wide scale. Fall releases include Muscle Shoals, a music doc about the Alabama town and recording studio, Inequality for All, which sounds like what it is, and IFC Films' climbing doc The Summit. The Weinstein Co's literary bio-doc Salinger may have promise, but like the reclusive author, no one has seen it.
If you look back at the box office figures from 2008-2012, the top doc earners during that period far surpassed anything from this year's crop. Even if you remove the freak election-year anomaly Obama's America from last year, there were five films that made well over $2 million (Searching for Sugar Man, Bully, Samsara, Jiro Dreams of Sushi and The Queen of Versailles). The story is the same for previous years, with a number of documentaries making upwards of $3-5 million in each year.
It may be early to call 2013 a down year—will Catcher in the Rye fans turn out for Salinger in droves?—but if you look at the overall landscape of docs being released and their box-office grosses, there are a few trends that suggest theatrical releases will continue to decline—at least until the next election year.
For those who like charts, consider some top 5s, not including concert and nature docs from 2008-2012 (which belong to a different scale of nonfiction, which are released on a larger number of screens and often by a Hollywood studio):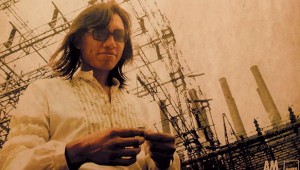 2012:
Obama's America: $33,349,941
Searching for Sugar Man: $3,694,808
Bully: $3,495,043
Samsara: $2,672,413
Jiro Dreams of Sushi: $2,552,478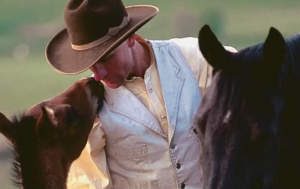 2011:
Cave of Forgotten Dreams: $5,304,920
Buck: $4,036,175
Senna: $1,612,430
Bill Cunningham New York: $1,510,026
Beats, Rhymes & Life: The Travels of a Tribe Called Quest: $1,200,046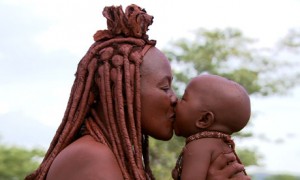 2010:
Babies: $7,320,323
Waiting For 'Superman': $6,415,448
Exit Through The Gift Shop: $3,291,250
Catfish: $3,237,343
Inside Job: $3,311,773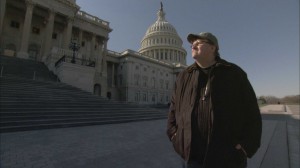 2009:
Capitalism: A Love Story: $14,363,397
Food, Inc.: $4,417,674
Good Hair: $4,146,170
The September Issue: $3,817,183
Waltz with Bashir: $2,063,408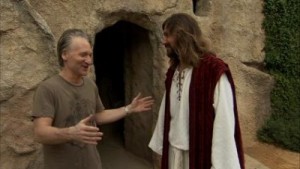 2008:
Religulous: $13,011,160
Expelled: No Intelligence Allowed: $7,720,487
Shine a Light: $5,505,267
Young @ Heart: $3,992,189
Man on Wire: $2,942,990
If sales proceed as they have this year, 2013 could end on par with 2011, when the top five films earned about $13.6 million collectively. It's possible that the doc box-office is merely cyclical, and that 2014 will see a huge uptick. But it's worth asking if the dearth of breakout hits is an indicator of what's to come.
At Indiewire recently, journalist Peter Knegt lamented the lack of major theatrical movies featuring lesbian, gay, bisexual or transgender protagonists, and blamed a host of factors on the significant box-office drop of LGBT-themed movies. While documentaries and LGBT films are vastly different genres, and appeal to different demographics, they do share one common factor: they're niche films. And if there's one thing that we've seen happen to niche films recently is that studios are giving them less support, while VOD-savvy distributors are giving them more support. The last time major studios got behind art-house nonfiction in a significant way was back in 2010, when Paramount Vantage pushed Waiting for 'Superman' and Universal's Focus Features released Babies.
Given the changing viewing habits of indie audiences, however, docs are being seen more and more on a multiplicity of smaller screens. It may be the case that a film like Blackfish will, in the long run, be viewed by as many people as Food, Inc., given the strong digital releasing track record of its distributor, Magnolia Pictures.
Still, movie ticket sales remain the best measure we have of a film's potential success on subsequent platforms. But maybe that's starting to change, as VOD viewers become a larger percentage of the overall audience for niche films. Yet as far as the cultural conversation goes, there's still nothing that beats a theatrical release for creating an overall buzz around a film. And for many docs, cultural caché or real-world influence is the ultimate goal.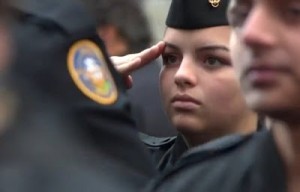 On the other hand—how many times can I flip the argument?—we can find numerous examples of recent docs that didn't reached top sales benchmarks yet still had a tremendous cultural impact. Few moviegoers, for instance, went to see Gasland or The Invisible War in theaters, but both films sparked major awareness for their respective issues. Hence, maybe the ways in which documentaries enter the mass culture can't be accurately measured by ticket sales anymore. What if, ultimately, theatrical box-office doesn't matter, anyway? That's a view not likely to be embraced by economists or producers. But if you're a documentary filmmaker, it might make you feel better that even if your film doesn't gross into the millions, it can still be seen and spoken of, and maybe even make a difference.
Anthony Kaufman has written about films and the film industry for The New York Times, The Los Angeles Times, The Chicago Tribune, The Village Voice, and Slate. He is currently a regular contributor to Variety, The Wall Street Journal Online, Filmmaker Magazine, The Utne Reader, and writes the ReelPolitik blog for Indiewire.com.