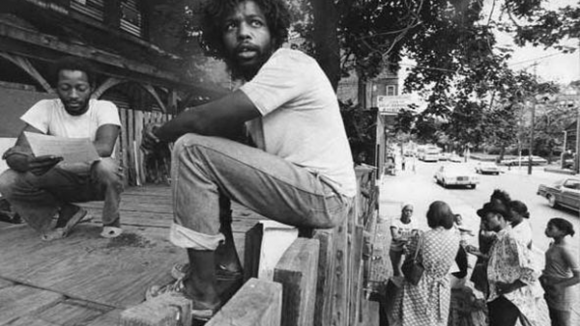 Last week, in what must have broke some kind of record, eight new documentaries were released in New York. On Wednesday, Jason Osder's compelling archival thriller Let the Fire Burn opened at Film Forum, followed by the Friday premieres of a raft of other docs: Dislecksia: The Movie; A River Changes Course; The Institute; Linsanity; Running Wild: The Life of Dayton O. Hyde; Walter: Lessons From the World's Oldest People; and The Summit. This week, at least three more will join the melee, Design is One, Broadway Idiot and God Loves Uganda.
One can see this nonfiction explosion as a sign of the form's flowering acceptance—perhaps there are just more people interested in docs. On the other hand, you could see it as an indication of the form's exploitation. New Yorkers may be lucky to have so many films to choose from, but do all of these films really belong in theaters? Are all these inevitably brief theatrical runs only about getting press for their digital distribution launches, and not about attracting audiences to theaters?
Not all documentaries are for everyone. As this week's roster of movies suggests, many documentaries are made with select groups of people in mind, such as basketball fans (Linsanity), dyslexics (Dislecksia), horse lovers (Running Wild), designers (Design is One), musical theater fanatics (Broadway Idiot) and mountain climbers (The Summit). These are what film industry professionals refer to as niches. It seems these days that for every conceivable niche there's a doc out there to fill it.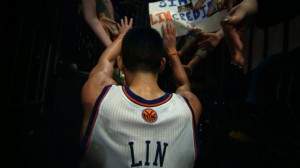 But in the rush to capitalize on these small but discernable audiences, the marketplace is being oversaturated. This is a familiar complaint—just two weeks ago, Docutopia lamented the flood of docs about the economy. But going back further, this is also one of the central factors that helped bring the indie film boom of the 2000s to a crashing halt. There were too many financiers putting too much money into too many films, which in turn were competing for too small of an audience. There are some exciting new funders, documentary festivals and exhibition outlets out there, such as Impact Partners, Cinereach, CNN, Al Jazeera's new America Documentary Unit, DirecTV, and The Orchard, but they may be fostering so much noise that the strongest voices might have a hard time being heard.
Some might argue that 2013 is very different from the late-2000s. With multiple distribution platforms and all those niche audiences ready to be reached, maybe there's enough room for all these docs to get along. After all, a film about dyslexia isn't going to draw audiences away from one about a cowboy or an Asian basketball star. Indeed, "Linsanity's" weekend grosses—$103,000 in 9 theaters—suggests that not only was its niche primed for exploitation, but that the film might even have wider appeal. Less so for Dislecksia, which grossed $2,213 on one screen.
But many terrific documentaries don't fit into a singular niche—they're less easily definable, and reach across multiple demographics. Let the Fire Burn, for example, is an engrossing account of the city of Philadelphia's tragically violent clash with a fringe black-power group called MOVE in the early 1980s. By touching on broader themes of failed ideals and the abuse of power, it appeals to more than just Philadelphians, radicals, or historians of the black experience. Meanwhile The Institute, an odd yet intriguing hybrid fiction doc about a San Francisco-based cult/social reality game, becomes a larger examination of aimless young people looking for something to believe in. And God Loves Uganda, which chronicles how North American evangelicals have suppressed gay rights in the African country of Uganda, is a multidimensional film, touching on questions of race, sexuality, religion, and politics.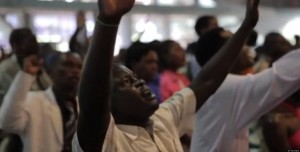 Though these films transcend any one definable niche, are people showing up to see them? Let the Fire Burn earned a respectable $5,400 on one screen over the weekend, but would that number have been higher if there hadn't been seven other doc options? And it should be noted that docs aren't only competing with themselves; every indie film, or even Alfonso Cuaron's Gravity, which is being marketed to sophisticated moviegoers, can be viewed as competition.
While the cream often rises to the top, it can be hard to find it when there's so much overflowing milk around. Even three strong docs within a two-week timespan seems a lot to digest. While there may be some really passionate consumers of documentaries out there, how many of them will see two or three films in a single, or even consecutive weekends? Sometimes, there can be too much of a good thing.
Anthony Kaufman has written about films and the film industry for The New York Times, The Los Angeles Times, The Chicago Tribune, The Village Voice, and Slate. He is currently a regular contributor to Variety, The Wall Street Journal Online, Filmmaker Magazine, The Utne Reader, and writes the ReelPolitik blog for Indiewire.com.