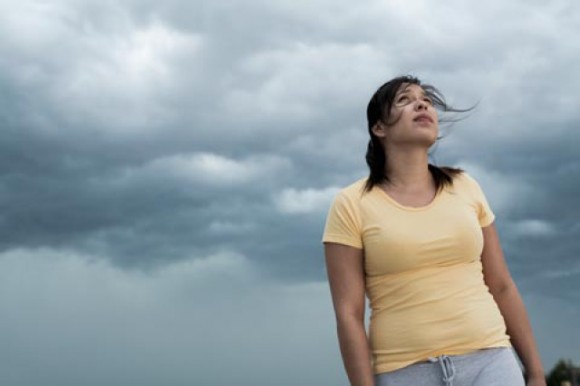 This Thursday, while most of us celebrate Thanksgiving, some Native Americans will gather together to commemorate a very different kind of holiday. Since 1970, the annual "National Day of Mourning" aims to highlight the historical atrocities committed against Native American peoples and the continuing challenges they face today. And though you wouldn't know it from the piles of turkeys in supermarkets or the premature Christmas songs being played in malls, November also marks Native American Heritage Month.
In honor of the country's First Peoples, PBS premiered a new documentary called Young Lakota on Monday, and it will be available for viewing on the Independent Lens website until next Tuesday. Directed by Rose Rosenblatt and Marion Lipschutz (The Education of Shelby Knox), the film presents an intimate look at life "on the Rez," that also serves as a compelling microcosm of the country's culture wars and the struggle for women's rights.
Add another feather in the headdress of Independent Lens, which has supported an impressive roster of docs that have touched on Native American themes, from Chiefs (2002), an observational documentary about Native American high school basketball players to Young Lakota producer Heather Rae's portrait of the celebrated activist Trudell (2005). In a country that appears to suffer from both historical amnesia and social apathy, these films spotlight a people and a culture often ignored by the mainstream media.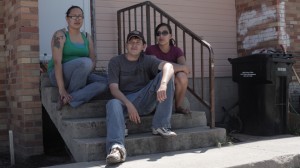 Set in South Dakota's Pine Ridge Reservation, Young Lakota follows two young, politically minded Native Americans who choose to stay in their homeland to work for positive change in their local community. Early in the film, one of the subjects, Sunny Clifford, a single woman who works at a convenience store, lays out some of the statistics that hover over those who live on the reservation: Life expectancy is four years less than the U.S population and death rates are 670% higher from alcoholism, and 318% higher from diabetes. "We're not expected to do much," she says, wryly. "Have kids and raise them"—and then presumably, die.
But while Pine Ridge is rife with poverty—its residents live in small rectangular houses that are situated in what appears like an arid wasteland—Sunny and the film's other main subject, Brandon Ferguson, a local radio reporter and aspiring politician, flash smiles and exude hopefulness, laughing off their predicament more than lamenting it. At points, Brandon, driving around in his windshield-cracked jalopy, alternates between downright joviality and winking cynicism about the lack of opportunities he faces.
The film pivots around a newly passed South Dakota law that makes abortion a crime, even in cases of rape or incest. Defying the new restrictions, the aptly named Cecilia Fire Thunder, the first female president of the Oglala Lakota, proposes a controversial plan to open a women's health clinic that can provide abortions. Her plan divides the close-knit reservation: Fire Thunder undergoes impeachment proceedings, and then during the next electoral cycle, Sunny and Brandon find themselves on opposing sides of the issue. Sunny, the idealist, works hard for Fire Thunder, while Brandon, the realist, decides to compromise on his ideals for the sake of political expediency. Full of small-scale political infighting and intrigue, it's like a rough-hewn, lo fi The Ides of March—yet instead of Ryan Gosling, there's an equally charismatic Native American woman fighting for her political survival.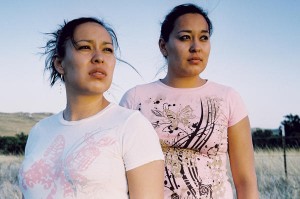 Like Rosenblatt and Lipschutz's coming-of-age abortion-related doc The Education of Shelby Knox, Young Lakota shrewdly balances elements of the social issue documentary with those of a sympathetic observational portrait. In one heated scene, for instance, a touring Native American rapper arrives in Pine Ridge for a free concert in which he espouses anti-abortion propaganda. When Sunny confronts the hip-hop artist, he begins lecturing her incessantly about women as "God's miracle," ignoring her arguments on behalf of women's healthcare. Her rage is palpable, as is her frustration when she ultimately breaks down in tears. While the sequence exposes the egregious tactics of some social conservatives, it also reveals the deep conflicts that exist within the Native American community—and within Sunny herself.
Young Lakota is more than just an "abortion" documentary. It effectively documents the travails of Native Americans—and of Native American women in particular—while also illuminating the intricacies of local politics and the machinations of social change. Sunny's self-actualization and activism may be the film's focus, but it also widens out to depict how she, Brandon and even Cecilia Fire Thunder must learn to navigate the complex realities of their community—to be willing to compromise and reconcile for a greater good. Perhaps these latter themes are the most resonant during this season of thankfulness, and of mourning.
Anthony Kaufman has written about films and the film industry for The New York Times, The Los Angeles Times, The Chicago Tribune, The Village Voice, and Slate. He is currently a regular contributor to Variety, The Wall Street Journal Online, Filmmaker Magazine, The Utne Reader, and writes the ReelPolitik blog for Indiewire.com.