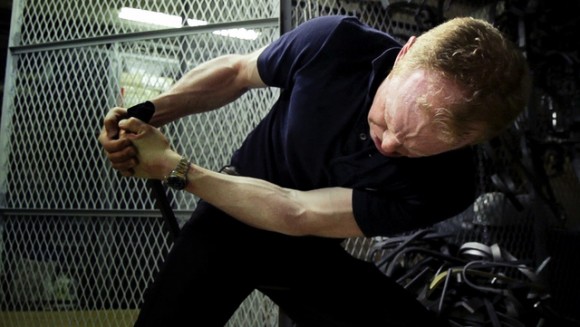 There's no disputing that documentaries such as The Act of Killing, Stories We Tell, The Square, Let the Fire Burn and After Tiller are among the best films of the year. And yet while year-end critics polls and Oscar short-lists have created consensus around the aforementioned films, many excellent films are being left behind. Polling de-personalizes what should be a very personal experience, turning favorite stories and cinema experiences into mere numeral rankings. Bean counting doesn't tell us anything about the uniqueness or flavor of the bean.
With that in mind, here is a highly subjective collection of underseen theatrically exhibited documentaries that may not be a part of the 2013 critical conversation, but absolutely should be.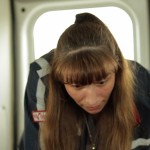 1. Sofia's Last Ambulance (Ilian Metev)
A uniquely observed, highly visceral portrait of three paramedics on duty in Bulgaria's capital city, Sofia's Last Ambulance regretfully saw little screen time in 2013, with showings at various festivals and screening series, but to our knowledge, remains without a U.S. distributor. Equal parts urgent verité chronicle and meditative long-take art cinema—imagine Fredrick Wiseman directing The Death of Mr. Lazarescu—Sofia's Last Ambulance suggests an overburdened, under-funded system in which chain-smoking EMTs are struggling to do their jobs against all odds, be it irate cab drivers or static-ridden communication systems. In one of the most stunning moments in the film (or any film this year), a young girl yelps in pain inside the back of an ambulance as it bounces agonizingly over the pot-holed streets ("it's shaking," she whimpers), while the female paramedic, in a mix of futility and caring, attempts to distract her by sticking out her tongue.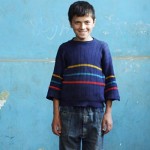 2. The Machine Which Makes Everything Disappear (Tinatin Gurchiani)
A profound and mournful look at a wayward generation in the former Soviet Republic of Georgia, Machine follows several random young people who answered a casting call for a film that doesn't exist except for the documentary we're watching. Despite the dubious set-up, Gurchiani extracts the most sympathetic truths from her subjects. A 25-year-old governor attempts to leave his dying village, whose elderly residents stand in helpless tableau; a depressed kohl-eyed beauty complains "everything is tiresome"; an unemployed young man struggles with his obsession with online poker; and in one of the best, most affecting portraits, a young woman searches for the mother who abandoned her as a child. With a single, powerful edit, the film captures the mother-daughter confrontation with a brute emotional force.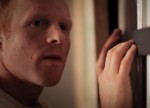 3. Bending Steel (Dave Carroll)
Much, much more than its logline would suggest, this portrait of aspiring steel-bender and "old-school strongman" Chris Schoeck is a sensitive and subtly observational film that follows an astounding and completely unforeseen arc. For the first half, Schoeck comes across as an asocial outcast, hard to like and easy to mock. Rather than relate to people, he obsesses over his relationship with a 2-inch-thick metal bar that he dream of flexing. At first, one is tempted to criticize the film for exploiting the shy, awkward and less than brawny Chris as just another freak in a long line of Coney Island freaks. But the filmmakers do an excellent job of slowly peeling away the deeper psychological obstacles that stand in his way, from bouts of alcoholism to unsupportive parents. Rather than look at Chris from afar, you begin to identify with him. And what seemed initially like a masochistic habit—at one point, he chips a tooth trying to bend a coin in his teeth—bending metals becomes a beautiful metaphor for breaking through the unyielding objects that stand in anyone's way.
Just when you thought there couldn't be another compelling documentary about America's recent wars, Dan Krauss's well-crafted and compelling investigative exposé hits all the right buttons: political injustice, moral outrage, and emotional catharsis. The film goes behind the scenes of the infamous "Kill Team," members of a U.S. Army infantry platoon who were arrested and convicted for killing innocent civilians in Afghanistan. If you haven't heard of the incident, it's all the more reason for the movie's existence. But the story focuses mostly on the case of private Adam Winfield, a whistleblower who may have been a willing participant in the murders. Structuring the film around Winfield's trial in a U.S. military court, Krauss raises concerns about the fairness of a case being mounted by those who have a vested interest in how the results will reflect back on the Army. Is Winfield a scapegoat or a killer? What makes The Kill Team more than just another story of U.S. military iniquity is that the answer is probably both.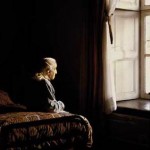 5. The Last Station (Catalina Vergara, Cristian Soto)
Set in a Chilean nursing home, The Last Station at first appears like a portrait of human entropy: we see various shots of mostly immobile elderly people, carefully captured in a stillness that can only come from a kind of helplessness. Seemingly discarded by their families and left for dead—"do they leave us here, or do they throw us away?" asks one inmate—the film chronicles their snail-paced lives with distant sympathy. (In one scene, the filmmakers actually photograph a snail inching up a tree in the foreground.) Scored to the familiar plaintive strains of Arvo Parts' melancholic music, the film nevertheless captures moments of sublime humor and hope, most notably from the film's quasi-narrator, an old, but still alert man who operates the nursing home's radio station. A voice for those who can no longer speak and a gateway to experiences they no longer have, the radio man holds brief eulogies for the recently deceased, expresses the inhabitant's loneliness and frustrations, and plays sounds of ocean waves and mountaintop winds that he's captured on his sound recorder.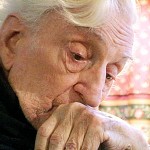 6. First Cousin Once Removed (Alan Berliner)
Okay, so it made the Oscar shortlist and was picked up by HBO Films, but Alan Berliner's latest movie deserves the extra shout-out. It's not like a poetic movie about Alzheimer's is the kind of sensationalistic topic that gets much play in today's competitive nonfiction marketplace. But Berliner's portrait of Edwin Honig, a writer and distant relative, is a thoughtful and visually striking evocation of memory and its failings. Throughout the film, Berliner employs a wide range of shots that evoke the toil of recalling the distant past, from slow motion roller coaster rides to rotating gears and decaying celluloid film. And in the doc's most exquisite sequence, Berliner examines the changing of the leaves outside of Honig's window as a metaphor for the old man's grasping at memories. In addition to being a vivid picture of the elderly mind, First Cousin Once Removed also reflects the 57-year-old filmmaker's own fears of dementia. And consequently, like much of Berliner's work, which invites us to identify with the man and his emotional journey, the movie transforms a personal story into something universally felt.
Anthony Kaufman has written about films and the film industry for The New York Times, The Los Angeles Times, The Chicago Tribune, The Village Voice, and Slate. He is currently a regular contributor to Variety, The Wall Street Journal Online, Filmmaker Magazine, The Utne Reader, and writes the ReelPolitik blog for Indiewire.com.