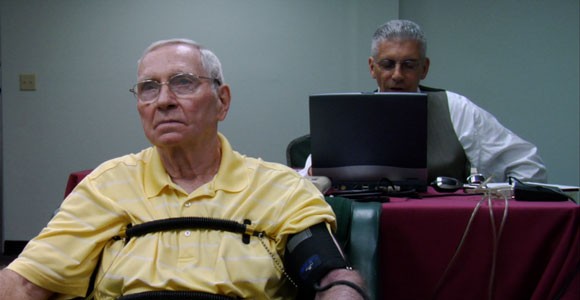 You have to hand it to the organizers of DOC NYC, which in four years has grown into America's largest documentary film festival. But while the event gives New Yorkers a chance to watch the best docs out of Toronto (The Unknown Known, Finding Vivian Maier) and catch up with ten of the year's top awards contenders (i.e. The Act of Killing, First Cousin Once Removed, Stories We Tell), it's difficult to gauge the worthiness of the line-up's remaining 60-some feature films.
Without having seen the majority of what's on offer, it's hard to make any broad-reaching judgments about the festival. But it's probably safe to say that there's a general dearth of formal inventiveness, at least in what was selected for preview—aside from iconoclast Michel Gondry's opening night entry Is the Man Who is Tall Happy? There is also a sort of Pollyannaish perspective to some of these docs, such as the fest-touted WEB (which looks at the One Laptop per Child global program), that doesn't gel with the current ways of the world. Call us cynical, but Docutopia would like to see more docs that show how good-intentioned people and programs actually fail rather than succeed—stories that show the dark, disturbing underbelly of humanity instead of its rosy exterior.
Perhaps it's no surprise, then, that two of the program's better new films are gritty and sleazy stories that come out of New York City in the 1960s and '70s. Ido Mizrahy's Patrolman P follows a corrupt cop from the 1970s that ratted out his fellow officers, exposed a widespread culture of graft—with 50% of the NYPD allegedly "on the pad"—and who then was arrested and convicted for a murder he vows he did not commit. If it weren't for the guiding presence of writer-producer and narrating journalist Geoffrey Gray—who isn't nearly as necessary to the documentary as Mizrahy makes him out to be—the story of "P" would make for a great Errol Morrisian tale of the thin line between good and bad, truth and lies.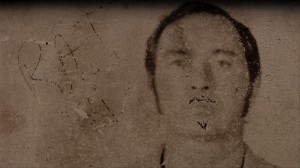 Mizrahy and Gray catch up with "P"—a former policeman named William Phillips—as he rots at the Fishkill Correctional Facility. A cancer and stroke survivor in his late 70s, Bill is still a salty Irish cop with an axe to grind, cursing his critics while maintaining he was framed. The film shrewdly follows two lines of inquiry. There's a compelling historical investigation of what went down in the 1970s, including copious amounts of archival footage of New York at its seediest, and interviews with those crucial to the case, including legendary "Happy Hooker" Xaviera Hollander, who Philips shook down for payoffs (but no favors, reportedly). Then there's the filmmakers' more contemporary investigation into Phillips's conspiracy theories about his entrapment.
If Philips is, indeed, innocent, Patrolman P argues that in the face of the NYPD's "blue wall of silence"—even for an incident that transpired 40 years earlier—he has little luck of being vindicated. But the more interesting question may be whether Phillips, who brazenly took bribes and brags of shooting and killing a fleeing man, is or even should be redeemable.
By contrast, octogenarian softcore porn impresario Joe Sarno is pleasantly vindicated in Swedish filmmaker Wiktor Ericsson's The Sarnos: A Life in Dirty Movies. On the surface, Sarno's seedy life may sound no less sordid than Phillips, but Ericsson's affectionate portrait effectively legitimatizes the man and his creative work. Using clips from Sarno's early movies—such as Sin in the Suburbs (1964), The Swap and How They Make It (1966) and Inga (1968)—and interviews with observers and fans such as John Waters and Annie Sprinkle, a picture of a more sensitive sexploitation director emerges, one whose concerns for female-centered pleasure and arty black-and-white cinematography have deservingly earned him the moniker, "The Ingmar Bergman of porn."
Ericcson also cleverly draws connections between Sarno's more sensual film moments with the story of his romance with his devoted third wife Peggy Steffans Sarno. They speak frankly, but never crudely, about sex and porn—perhaps because there is nothing crude about Sarno's vision, at least as it emerges in the documentary's selected clips. Moreover, Joe and Peggy show what true love is like for the elderly: like the old VW bug they leave in the garage of their Swedish apartment, it keeps on going after all these years.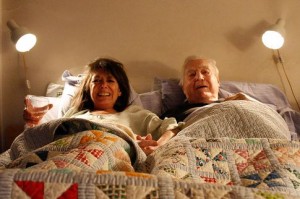 One gets the sense, however, that Ericcson is only scratching the surface. The 80-something Sarno isn't exactly confessional, and while the film alludes to the fact that hardcore porn and "money shots" devastated his career, it fails to acknowledge his avid participation in the culture in the '70s and '80s. And it's difficult to say whether Ericcson is overly valuing Sarno's cinematic contributions to the sex-film genre. But the film presents a convincing case for Sarno's artistry—and ends with a long-awaited appreciation for his work that's only slightly overdue.
Another compelling portrait of a distinctive fringe artist, Sini Anderson's The Punk Singer profiles Riot Grrrl feminist musician Kathleen Hanna, the front-woman for the seminal punk band Bikini Kill. While rock-docs are ubiquitous these days, The Punk Singer benefits from archival footage of Hanna's visceral early punk performances—which one commentator likens to watching a "car accident, but a good car accident… it was like what-the-fuck?!" Indeed, her bravura mix of sexual energy and defiant don't-objectify-me-or-I'll-smack-you-in-the-face 'tude is eminently watchable, but on a deeper level, the film also highlights the complex gender politics at play in her music and presentation, and the physical and emotional toll that these factors take on Hanna. The film is also punctuated by a third-act revelation that takes the film and its subject into an entirely unforeseen direction. The Punk Singer is about feminist activism and the struggles of sustaining a music career, but it's also about survival in a deeper sense.
Themes of survival and longevity also run through Joe Angio's Revenge of the Mekons, a genial look at one of the longest-running post-punk bands of the 1970s, an outfit that continues to perform today. The Mekons may not be as famous as contemporaries like The Sex Pistols, The Rolling Stones and Elvis Costello, but the film presents a loving tribute to the group's creative processes and musical evolution, charting their progress from amateur punk provocateurs to alt-folk cow-punk trailblazers.
Though drastically different, the stories of William Philips, Joe Sarno, Kathleen Hanna and the Mekons are all variations on themes of un-sugarcoated perseverance and the need to adapt—to change, as the old adage goes, or die. Similarly, the DOC NYC festival, which continues to grow and meet the increasing demand for these types of stories, doesn't appear to be going away anytime soon.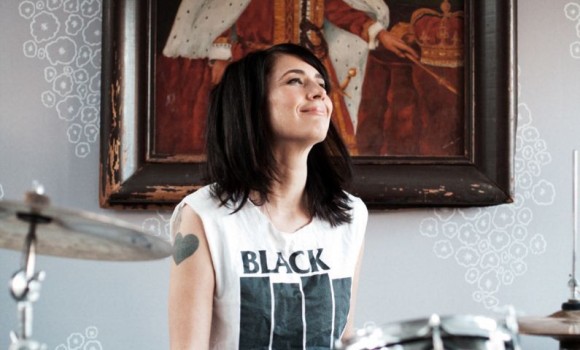 Anthony Kaufman has written about films and the film industry for The New York Times, The Los Angeles Times, The Chicago Tribune, The Village Voice, and Slate. He is currently a regular contributor to Variety, The Wall Street Journal Online, Filmmaker Magazine, The Utne Reader, and writes the ReelPolitik blog for Indiewire.com.