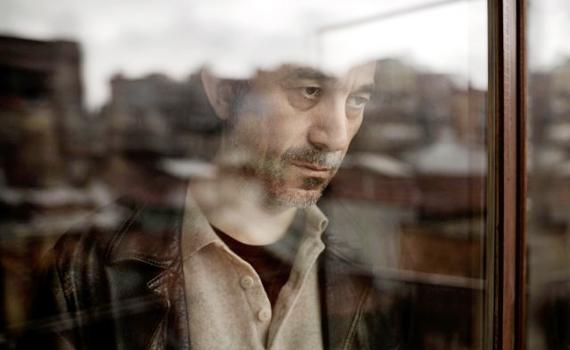 There's very few places to go, it seems, to suss out nuanced and responsible considerations of the best genre pictures of the year—the best in psychotronica, pulp, metaphorically-loaded sensationalism and tale-telling in extremis. Yet it is tiresomely easy to find reviews of any and every horror release that are rife with incomplete sentences, syntax that would shame a cereal box, and opinions that wouldn't challenge a toddler. (IMDb's external reviews are revealing: while an average film new to DVD might have a few dozen reviews listed, a horror or sci-fi movie will commonly have over a hundred, a clotted gaggle of lowbrow geekness unleavened by perspective or literacy. Oh mothers, don't let your babies grow up to be cellar-dwellers.)
It's a fight that still needs fighting, apparently—rescuing the genre film from viewers and fans for whom any other type of film seems simply too sophisticated and/or tedious. Whether I am exactly as nuanced and responsible as the situation demands is, I suppose, arguable. But I do try, and do like other types of films, by the score, which the following list leaves entirely off. (Michael Haneke's Amour is, hands down, the film of the year, but it's as far from any kind of genre pulp as one can imagine.) Genre is as genre does, and in a strange era when some species of pop movie thrive on the cheap and others are as endangered as polar bears, here're the favorites of mine that land, perhaps precariously, into the genre slopsink:
1. Once Upon a Time in Anatolia (Nuri Bilge Ceylan, Turkey)
A murder mystery procedural wrapped in the invisibility cloak of "art film," Ceylan's masterful puzzle-film is as much about spatial mysteries as narratives ones, and about the meaning of homicide, not just its nuts and bolts. It's one of the year's best movies of any stripe; would that formula filmmakers everywhere let themselves be schooled by Ceylan's wisdom, and that arthouse minimalist masters everywhere embraced genre as he did.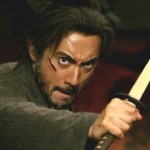 2. Hara-Kiri: Death of a Samurai (Takashi Miike, Japan)
Miike may be the planet's most beloved and rambunctious genre auteur at the moment, but this sober, steady, thoroughly grown-up epic remake of the 1962 Masaki Kobayashi classic may be his best and least symptomatic movie. As in, there are no monsters, mutilations or geysers of breast milk. But ah, samurais! Could this have been the only samurai film released stateside this year? What's a movie landscape without samurais? (And don't mention The Man with the Iron Fists, which is neo-wuxia pian, not samurai, and isn't about anything but irritating my corneas.)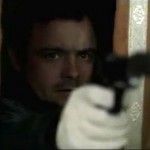 3. Kill List (Ben Wheatley, GB)
I've written about this nerve-roasting whatzit here before, so suffice it to say that the less you know about it, the better. Its enigmas and dangerous evocations will crease your brow for weeks afterward.
There was plenty to appreciate about this time travel lark, even if it did evaporate in the memory like steam. Time travel sci-fi films all too often use their trope as a gimmick, neglecting it in the third act for action or drama, but Johnson wrote the devil out of his film, and surprising ideas oozed out of it in every scene.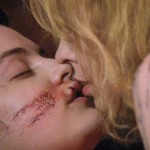 5. Jack & Diane (Bradley Rust Gray, US)
What the hell is this? A teen lesbian romance that also seems to be a psychodramatic monster movie, complete with Quay Brothers animations, cannibal dream sequences, and an undeniable quirkiness that more than borders on personality disorder and mental illness? I still don't know, but I do know that Riley Keough, Elvis's granddaughter, had me at facial abrasion.
6. God Bless America (Bobcat Goldthwait, US)
A movie so wrong, so deliberately offensive with its jokes (from the first shotgunned infant onward), so criminally insane about the cultural politics and social critique that vomits from its characters' mouths, that of course it seems like 2012′s most life-affirming comedy. Seriously—for a movie about mass-murdering despair, is it the least cynical American film of the year?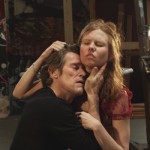 7. 4:44 Last Day on Earth (Abel Ferrara, US)
A doodle of an end-of-the-world movie, this latest drunken indulgence by Ferrara wonders, as so many filmmakers have, what we'll do with those last hours of life on Earth, and Ferrara's answer is, not much. He's right, of course.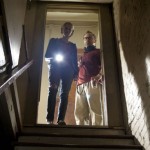 8. The Innkeepers (Ti West, US)
Another anti-genre triumph: a haunted house movie that's not really a haunted house movie—we're encouraged to just hang with an old hotel's young and easily distracted staff, blathering away into the night, while maybe haunting is going on somewhere else. Until things get genuinely, quietly strange. In real life, "haunted" houses and hotels are for hanging out in, spooking your friends with stories, nervously exploring the empty spaces, and that's a reality West conscientiously nailed here, perhaps for the first time.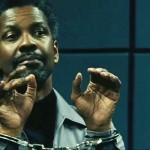 9. Safe House (Daniel Espinosa, US)
An efficient, run-of-the-mill crime-&-chase neo-noir, in which Denzel Washington musters more unpretentious conviction, gravity and subtlety in one tense locked-room scene than in all of Flight. Contrast the two, and you see the B-movie rise like a phoenix.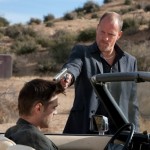 10. Seven Psychopaths (Martin McDonagh, US)
A ruin of a movie, but it's the kind of idiotic disaster that crazy playwrights like McDonagh should make by the dozens every year, inhabited as it is by quirky character gods, fueled by booze, dizzy with stories within stories… Like Dennis Hopper's The Last Movie (1971), which should've been the future of American filmmaking.
My runners-up, running from the over-inflated-yet-pungently-themed blockbuster to the low-budget brooder that's nothing but ideas, include The Hunger Games (Gary Ross, US), The Cabin in the Woods (Drew Goddard, US), Haywire (Steven Soderbergh, US), The Pact (Nicholas McCarthy, US), Lawless (John Hillcoat, US), Chronicle (Josh Trank, US) and Womb (Benedek Fliegauf, GB/Hungary/Germany).
It's a sketchy lot, but I'd watch them all ten times over rather than endure again Cloud Atlas, The Dark Knight Rises, Prometheus, Men in Black 3, Marvel's The Avengers, Total Recall, or Alex Cross, movies manufactured by the empty souls of marketeers and the robotic minds of mainframes, movies that are not even accomplished on that crass, utilitarian level but are rather stupid, self-glorifying, repetitive, loud like monster trucks and clumsy like obese children.

Michael Atkinson writes regularly for The Village Voice, Sight & Sound, In These Times, Time Out Chicago, Fandor, Turner Classic Movies and LA Weekly. His latest books include FLICKIPEDIA and the novel HEMINGWAY CUTTHROAT.